PVC door foil or PVC film is a material with an adhesive structure used in different manufacturing sectors. The most used material by the manufacturing industry is PVC foil. The use of PVC foil is very common, especially in areas such as advertising, interior decoration, the door covering. There are many reasons for this. Durability, longevity, and product variety of PVC foil are just a few of them.
Since PVC foil is an adhesive material, it is used in every sector related to coating. Digital printing and door coating are just two of them.
PVC door foils, on the other hand, are a type of foil specially produced for doors used indoors. Door foils applied to the wooden door with CNC machines under high pressure and temperature provide long-lasting use.
Anka Dekor is one of the best PVC film manufacturers in Turkey. So you can contact us for PVC door foil prices.
Pvc Door Foil Models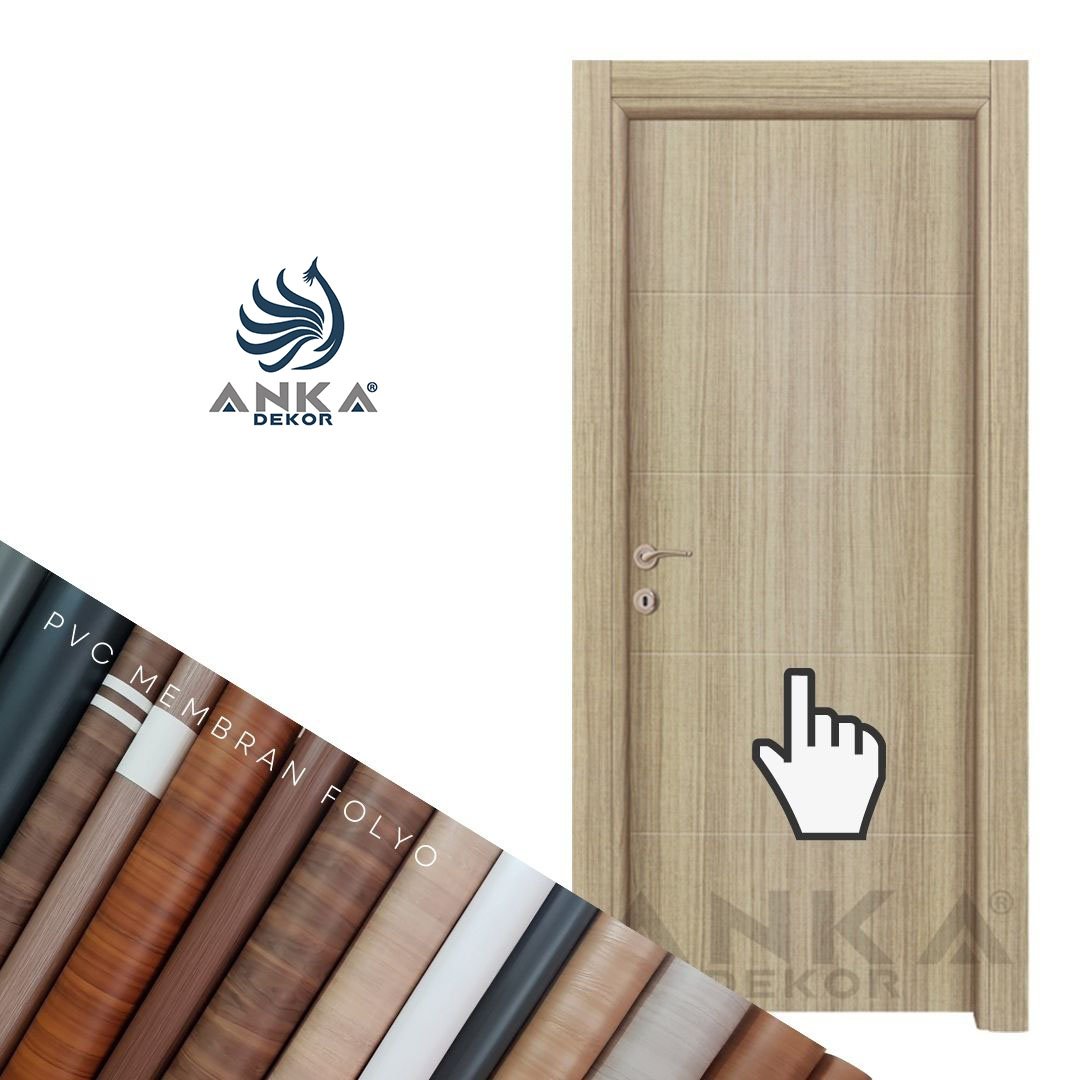 We can briefly summarize the usage areas of PVC Foil as follows;
Digital printing and advertising,
Discount signs,
Poster applications
Interior door production – PVC Door
Indoor and outdoor decoration
In addition to the above application areas, the most popular usage area of PVC foil in recent years is the production of interior doors. PVC doors are a door that has the durability properties of PVC foil and can be produced in different variants for interior decoration. PVC door foils can have different colors, patterns, and designs. It is possible to find PVC door foils in any color, such as wood tones, white, cream, or modern gray.
PVC door foil has many advantageous features. Now let's talk about the features of PVC door foil with you.
Features of PVC Door Foils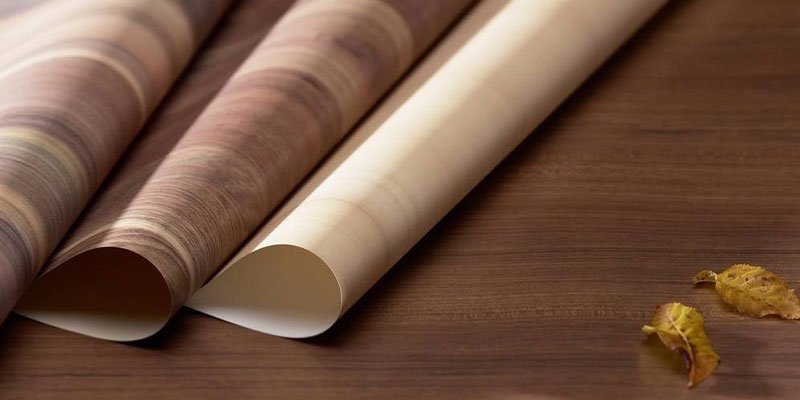 There are 10 basic features of PVC Door Foils. These are;
Easy processing (thermoforming, bending, cutting, cementing, die cutting)
Can be printed by various methods (silkscreen, offset printing, flexo printing, large format solvent ink printing, heat transfer printing)
Optimum surface smoothness
UV resistant
Resistant to many chemicals and scratches
High resistance to ignition
High strength does not lose transparency under load, scratch-resistant
Wide color selection and surface quality
Custom sizes are available.
Recyclable.
And there are so many other advantages of PVC door foils. Here are listed below;
PVC's wear resistance, lightweight, good mechanical strength, and toughness are key technical advantages in the use of building and construction applications.
Easy to apply on all surfaces
PVC can be easily cut, shaped, welded, and assembled in various forms. Lightness reduces manual handling difficulties.
PVC is resistant to weather conditions, chemical decay, corrosion, shock, and wear. Therefore, it is the preferred choice for many different longevity and outdoor products. Medium and long-term applications account for about 85 percent of PVC production in the building and construction sector.
PVC has been a popular material for decades for construction applications due to its physical and technical features, which provide excellent cost-performance advantages. As a material that is very competitive in terms of price, this value is also increasing with its features such as durability, life span, and low maintenance.
PVC is not toxic. It is a safe material and a socially valuable resource that has been used for more than half a century. Meets all international standards for safety and health for products and applications.
Other plastics, wood, textile, etc. Like all other organic materials used in buildings. PVC products will also burn when exposed to fire. However, the PVC products are self-extinguishing, meaning that if the ignition source retracts, it will stop the combustion. Due to the high chlorine content, PVC products have fire safety properties and are very suitable. It is difficult to ignite, heat generation is relatively low and it tends to be charred, rather than creating flame droplets.
As you can see, PVC door foil has numerous advantageous features. Due to the features mentioned above, it is a widely used indoor covering. In fact, according to statistics, the most common usage area of PVC foil in recent years has been determined as a door covering.
Alright; How is PVC door coating made? Let's examine what should be considered when covering the door with PVC foil.
How to cover the door with PVC foil?
PVC foil has several types that are used for different purposes in different industries. As we mentioned above, PVC foil is mostly used for indoor covering. PVC foils produced for covering doors have a different surface quality than other foils. Because when covering the door with PVC foil, high-quality foils should be used. For example, doors covered with PVC foil should have a smooth surface quality and be resistant to impacts and abrasions.
Here, too, the most important point to consider when covering doors with PVC foil is to find a quality PVC foil manufacturer. As Anka Decor, we provide you with the best quality PVC Door foil. You can examine PVC door foils with various colors and patterns that you can use in the production of PVC doors on our website.
When covering the door with PVC foil, the door surface should be smoothed first. When a smooth door surface and PVC foil are combined under high temperature and pressure, PVC door models emerge. CNC milling machines are used for this process.
CNC machines are used to obtain a smooth surface while producing PVC door models.
Special adhesives are used when covering the door with PVC door foil. These adhesives ensure that the PVC foil is firmly attached to the surface. This adhesive is called membrane glue. PVC membrane glue is a very important material for the production of PVC doors.
This material facilitates the adhesion of PVC foils to the door under high temperatures and pressure when producing PVC doors. After the PVC door foils adhere to the door surface, the last step is the application of the edge bands. Edge bands are adhesive foils specially produced for each door color. After this stage, the door covering process with PVC foil is completed.
In the video below, you can see how PVC doors are produced.
How to Manufacture PVC Door?
PVC Door Models
You can see the different PVC door models below pictures manufactured with PVC door foil.