PVC FILM MANUFACTURER IN TURKEY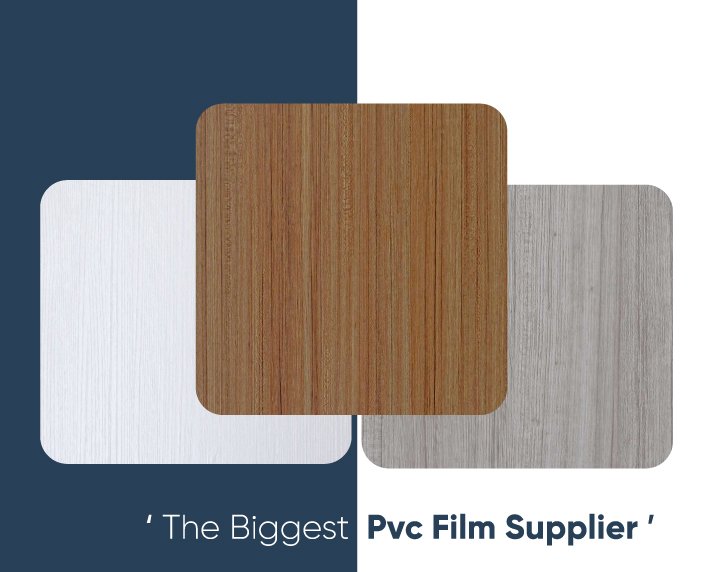 PVC foils, which were not known until a few years ago when many companies have begun to introduce and promote them as a door-packing product, Anka Dekor has acquired a very good market share in our country because of its high-quality PVC foils products.
With the help of the machines in the production line, our company makes production faster and more practical. PVC films have the ability to bend and shape, so you can use them in any area you want. Recently, upon the high demand for PVC films, mass production has been started and a strict working order has been entered in order to prevent any failure of the orders. Since the quality of the produced materials is high, we always get our returns in a positive way.
For door and wrapping profile.

Width: 1420 mm.

Length: 250 m.

Thickness: Wood designs 0.18 mm.

With primered and without primer.

Width: 1420 mm.

Length: 250 m.

Thickness: Wood designs 0.18 mm – Solid colors : 0.20 mm for the door.
PVC films are transparent, opaque, colored, metalized and colored. 
Variations vary depending on what you want to practice in the field and address different regions. PVC films do not have any harm to health and are environmentally friendly. You can safely use this recyclable material. If you need a PVC film manufacturer ANKA decor will always be happy to serve you. It is possible to use the quality of the produced material for your attention as a brand before you. It also includes the design and color options you want. You can give new ideas and help with the design according to the area you want to choose from. Those who want to prefer PVC as both price and performance should not miss the opportunities offered by ANKA decor. The brand always behaves reasonably well and always cares more about the quality of the material it produces. PVCs, which are delivered in rolls, can easily be applied to the desired location.