What is PVC film used for?
PVC film is a coating material used in many sectors today. PVC is known for being durable and high quality, this product is frequently used especially in the construction and carpenter sectors. For example, you can make your house doors PVC coated. PVC film-coated doors are very durable and durable and can be used easily for many years. In addition, PVC is a fireproof material, you can safely use on the doors of your home.
PVC film is also used in the automotive industry and the healthcare sector. It is used for blood bag making in the health sector and cable insulation in the construction sector. Electrical insulation is avoided by providing cable insulation.
PVC stands for polyvinyl chloride. It is a versatile product. It can sometimes become as rigid as industrial pipes and sometimes a bendable plastic material. In addition, the color alternative is quite numerous. Any color PVC film can be manufactured. As you can see there are so many PVC uses and properties.
What is PVC Film made of?
Although PVC is made of plastic material, it is recyclable. Therefore, its use is becoming widespread. In other words, it is a material that is absolutely harmless to the environment and humans.
PVC foil is also very resistant to moisture and abrasion. Therefore, it is frequently used in coating works.
It is frequently used in roof, floor, fence, wall, and window covering processes.
PVC film, which also has a rustproof property.
It is not continuously painted and can be easily cleaned. Do not hold dirt.
So the use of PVC film for furniture and PVC film for doors is quite common. PVC interior door is a modern and contemporary product today. One of the biggest advantages of PVC film is that it provides thermal insulation. PVC films that provide thermal insulation will help you to save on the natural gas bill.
Also, PVC film is very economical. It is the most suitable coating material for your worn doors and furniture. PVC films that you can paint in any color you want is a very nice products for your home decoration. You can make the color of your doors the color of your furniture and the color of your furniture in harmony with the color of your walls.
Both economical and decorative PVC films will add elegance to your home's elegance.
It is also frequently used in PVC packaging and stationery. We can also entrust our house to PVC where children's products are entrusted with peace of mind.
Anka decor is Turkey's best manufacturer of PVC film companies. If you are looking for a PVC film manufacturer company, it would be a good decision to contact Anka Dekor. Because we have been doing this for many years and we produce the best quality PVC films in the sector with our experience.
Would you like to use this product which is both affordable and high quality? We also have the potential to export to the whole world by producing wholesale PVC film. For more information, please contact us.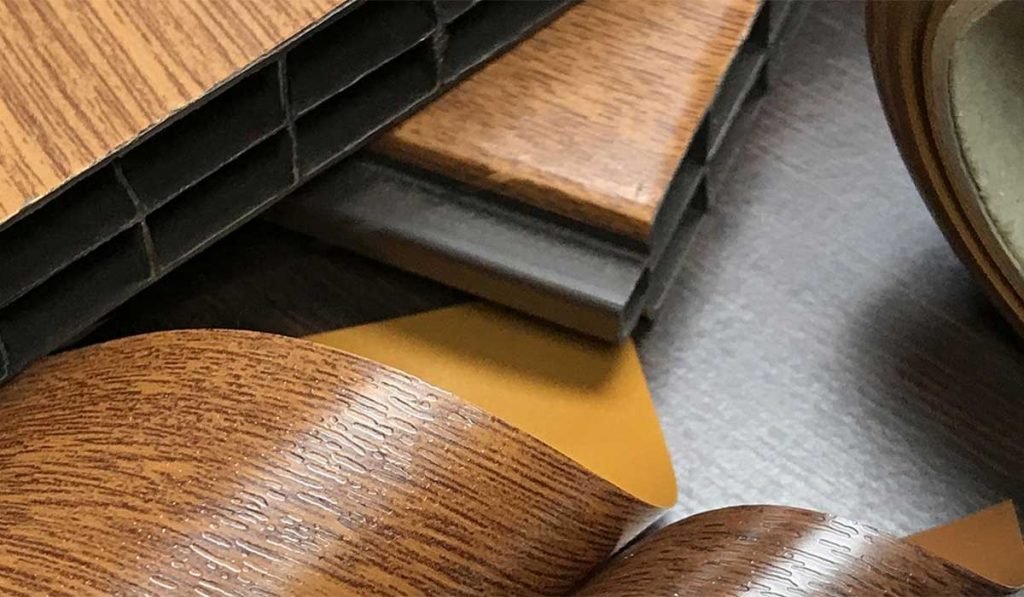 What are the Uses Areas of PVC Films?
As a third alternative, you can prefer high gloss products in your home decoration. If you like bright and vibrant colors, high gloss PVC films are just for you. High Gloss is a special polishing technique applied to surfaces. Providing a glossy and smooth surface appearance, this special finish provides high resistance and protection against stains and scratches. With its easy handling and durability, the High Gloss PVC foil is specially polished and baked twice in UV furnaces, making it the highest resistance to scratching and yellowing. With this feature, High Gloss PVC guarantees the highest quality and durability and remains the first choice for modern and innovative spaces. High Gloss Furniture PVC foils usage areas are as follows;
Membran Covers
Profiles
MDF and Chipboard Panels
We also have embossed, acrylic, and soft-touch furniture foils. Such foils are produced on a flat surface with a slightly wavy appearance. Different colors and designs are available. Produced from 100% raw material. It has UV resistance and is baked into special machines to maintain color quality. The usage areas of these three model furniture PVC foils are as follows;
MDF and Chipboard Panels
Doors
Profiles
Membran Covers
Windowsills
Baseboard
PVC FOIL is an affordable material used today for decoration and aesthetic images. It is easy to cover your furniture with PVC foil. The most important point is that PVC foils are produced from substances that are harmless to health. In addition, thanks to the chlorine material contained in the PVC foils, it does not ignite easily and even if it ignites, it easily goes off. Anka Decor Furniture Our PVC foils never contain heavy metals and do not contain any phthalate material. In addition, foils are made of recycled materials and do not harm the environment.